Let us reminisce on the joys of learning, life's ups and downs that made us stronger; the winning moments that added an accolade to our aspirations; and the milestones created in our vision to make young lives shine. At Udayan Care, we work towards supporting vulnerable children by working towards reintegrating them back with their families, providing access to quality education, and safety.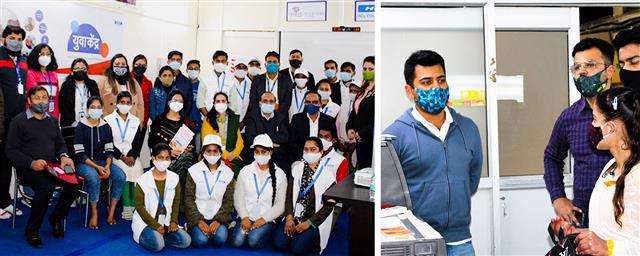 The Udayan Care Information Technology Programme (UCIT) seeks to bring knowledge of technology closer to underserved youth and improve their livelihood prospects. Udayan Care provides computer literacy programmes to youth, enabling them to keep up with the rapidly changing digital world. The initiative teaches IT skills to teens, children, and women from economically weaker backgrounds. Individuals can take advantage of job-oriented skills through courses like graphic design, accounting software, and desktop publishing.
It has been a busy month for the UCIT team and all our youth who are enrolled at our centres.
On February 9th, 2022, Ms. Nidhi Pundhir (Director – HCL Foundation) visited Udayan Care Yuvakendra (Sec-57, Noida) along with her team. The Centre was established in Jan'20 with the kind support of HCL Foundation. Since inception the Centre has enrolled 350 youth from underprivileged backgrounds in various IT courses, and 82% of these certified students have been placed in relevant jobs.
Following the third wave of COVID, we are now working towards providing more in-person experiences to our youth. Our Graphic Designing students visited "Wee Print - Digital & Offset Printing Solutions" on February 24th at Patparganj, East Delhi. The Chairman, Mr. Sidhanshu Dhall, and the Co-Founder, Mr. Himanshu Dhall, interacted with our students to explain offset printing, digital printing, and laser cutting works, as well as essential other tactics that a student must learn in order to work in the booming Graphics & Print Design sector. They also spent time with the students to ask them about their courses.
Other News from UCIT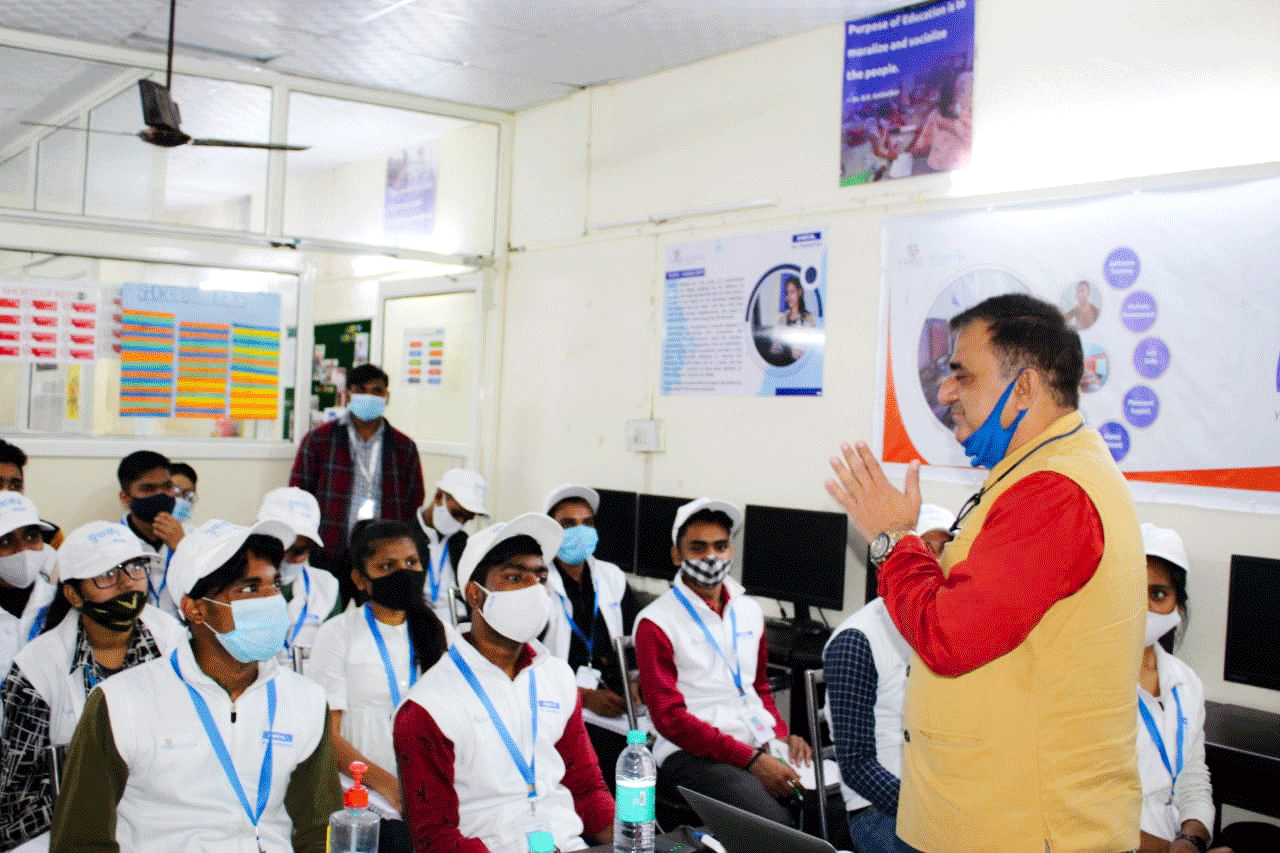 A wonderful session on an important and contemporary topic of "Cybersecurity" was held at HCL - Udayan Care Yuvakendra, NOIDA. The two-hour long session was conducted by Mr. Rakshit Tandon, Consultant – Internet and Mobile Association of India, CBI Haryana Police, and Founder Director – Hackershala, who explained about the concepts of Ransomware, Phishing, Data breach, Cyber-Stalking, and Financial Fraud. The session was particularly useful to our students in making them aware of the concepts and arming them with knowledge to be safe in the digital world
The Udayan Care IT Programme also celebrated Women's day with students, who organized varied activities like theatre / role play, poster competition, presentation, speech to give a powerful message to society.
Finally, On 23rd Mar' 22, Mr. Sidharth Kapoor from Haqdarshak Empowerment Solutions visited our Badarpur IT Centre along with his team to facilitate a session on "Digital Financial Inclusion" and Government Schemes. He covered a vast range of topic including the importance and instruments of savings, government schemes for digital financial inclusion, investments and modes of investment, how to apply for loan, different forms of digital payment and their benefits etc.
Raja – Student at Loni IT Centre
Raja grew up in Balram Nagar area in
Loni
Ghaziabad. He got introduced to Udayan Care Computer Learning Centre at Loni through one of the centre alumna. He took admission for the Diploma in Information Technology (DIT) course and was one of our best trainees. Today Raja is working with
"
Kalyani Innerwear Private Limited" as Data Entry Operator and recieves a salary decent enough to contribute to and support some of the needs of his family.
Aftercare Outreach Programme (AOP) spreads its wings
The Aftercare Outreach Programme, initiated by Udayan Care in March, 2020, is now also operational in Hyderabad with almost 39 aftercare youth being supported towards independent living and mainstreaming in society.
P. N, one of the youths who hails from Sompeta in Srikakulam district, lost her parents when she was in her intermediate and was sent by her aunt sent to the children's home due to poor economic conditions. P. N. focused on her studies and finished her schooling. Now, with mentoring and support from AOP, is preparing for GRE (Graduate Record Examinations) to continue her studies. She is a very confident girl with good values and we hope that she reaches great heights in her life! AOP aims to support the well-being of Care Leavers by nurturing them, providing them with hope, confidence, and access to opportunities for their holistic development such that they evolve as independent and responsible citizens.
N, today is employed by Haldirams in Delhi. This was only possible after consistent counseling, mentoring and handholding of the youth who is just 19 years old.
N has spent a big part of his childhood in formal childcare institution in Delhi and had to leave care when he turned 18 years old. He was onboarded in Udayan Care's flagship Aftercare Outreach Program (AOP), Delhi chapter that was launched in the beginning of 2020, amidst COVID-19, with the goal of mainstreaming young persons like N, towards sustainable independent living.
Udayan Care's AOP
supports 173 youth in 4 states of India. This programme is supported by multiple partners. The Delhi AOP team is now working with N to find him an independent living arrangement and to enable him with life skills, including home and financial management. These are the skills
mostly found lacking in children who exit the childcare institutions in India.
Being a child without parental care and an absence of a family to support him, N and many youths like him in the AOP programme, need close monitoring and continued support in the form of aftercare, which is strongly mandated in the juvenile laws of India, but is poorly implemented.
AOP encourages aftercare youth to pursue their dreams and matches their interest and skills with livelihood options. N loves cooking and would often assist the staff in making food when he was at the children's home and feels this is his hobby as well. With his experience at Haldirams, he is hopeful that he will be able to make his future in the food production business.
Education is the first step towards change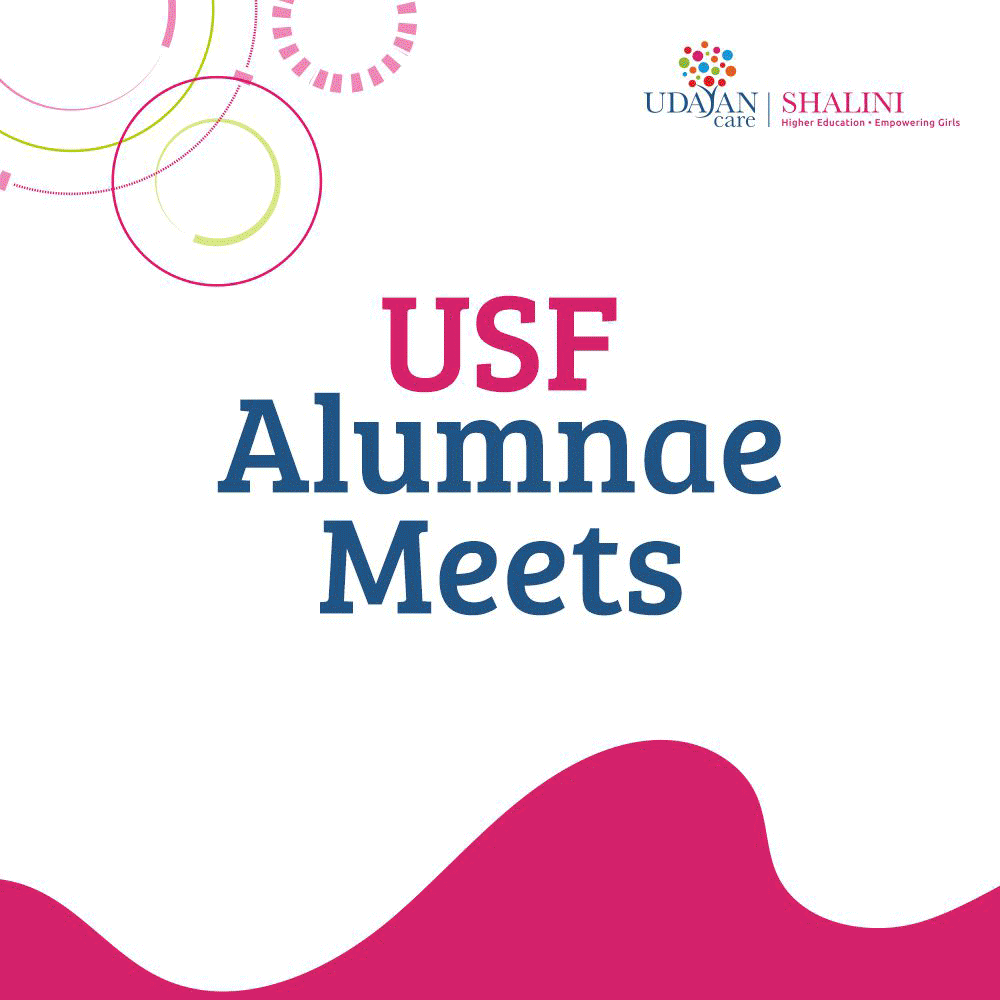 Udayan Care's

Udayan Shalini Fellowship, a one-of-a-kind academic excellence and personality development programme, inducted the most deserving fellows for FY 2021-22. A total of 1661 Shalinis in 26 chapters, and 13 cities were onboarded due to tireless efforts of USF chapter teams, core committee members, mentors, and volunteers. We wish them success on their journey to become a Shalini – a dignified and confident woman.
Cherishing old bonds while celebrating new ones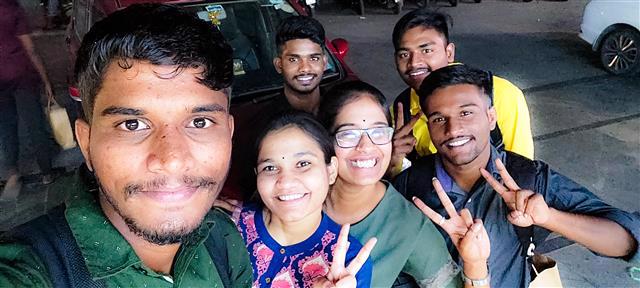 Alumni networks play a big role in sustaining the legacy of the institution and making it successful. Udayan Shalini Fellowship Programme creates a sense of sorority amongst the young Shalinis who spend nearly half a decade together with each other. Our Alumnae meetings are a significant step in the same direction. The following chapters conducted their alumnae meet this year:-
Gurugram
Haridwar
North Delhi
Dehradun
Aurangabad
South Delhi
Jaipur
Hyderabad
Mumbai
Kolkata
Phagwara
Kurukshetra
Our Shalinis participated in the events with full enthusiasm. They shared their experiences of the programme and their personal challenges which they were able to overcome due to the skills they learned during their tenure. Their creative expressions wowed us. It was an emotional and gratifying experience to hear their inspirational stories. The Mentors, Conveners and Guests congratulated the girls on coming together and engaged with them to instill a new energy in them.
International Women's Day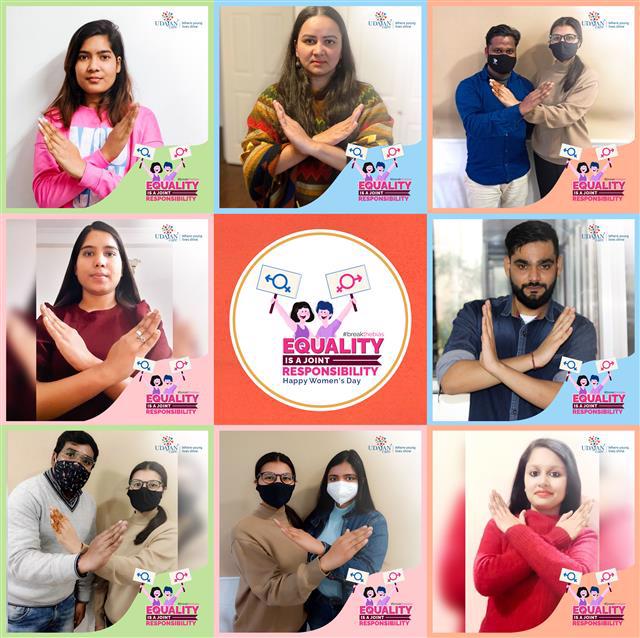 A daughter, a sister, a wife, and finally a mother, a woman plays many roles and fulfils many responsibilities with great sense of purpose and love. She is truly an achiever. Congratulations to all the women around us! As a society we must ensure that girls enjoy the same rights, resources, and opportunities to complete their education and are empowered. On the occasion of International Women's Day, Udayan Shalini Fellowship organised a week-long campaign across all the chapters. A series of competitions were planned, which included Poster competition, Slogan competition, Role Play, Video Messages, Poem Writing and Campaigns. Shalinis across chapters participated with great enthusiasm and blew us away with their creative expressions. The week-long celebration culminated with a Panel Discussion, which was included Dr. Sharnas Muthu Thacharupadikkal, General Secretary, Women's Manifesto and Ms. Manpreet Kaur, as panelists along with Dr. Kiran Modi and Mohd. Faheem Khan. The panel discussion was conducted on the global theme #BreaktheBias and included a question-and-answer round from attendees.
Diksha, Kurukshetra
Achievement- Govt job in PWD as clerk
Diksha was inducted in the USF's Kurukshetra Chapter in 2013 after completing her 10th board exams with 92% marks. Since her childhood, Diksha always wanted to do new experiments and to participate in different activities and at the USF programme she got everything she could ask for. She shares that USF helped her learn many new life skills including personality development skills, future planning, values, taking responsibilities of one's life, family and environment, as well as social skills.
Diksha was a bright student and passed her 12th board exams with 87% marks. After that she took admission in Kurukshetra University in B.Sc. Electronics and from then on, she started the preparation for Govt. job exams. She went on to clear 4 exams and now she has joined PWD B&R department at a clerical grade. Diksha gives all credit that along with the financial support USF always provided her with the right career guidance
By supporting us and our work, you have helped us light up countless lives of children and youth. Together we can continue to empower them with the care and security as well as education and skills they need in order to thrive and also give back. To know more about us and our work, visit our website
www.udayancare.org
Regards,
Team Udayan Care
Your one act of kindness is capable of transforming and empowering many vulnerable lives. Click here to Donate.
| | |