Greetings!,
The Indian nation was taken aback by being hit by the new wave of coronavirus. Affecting almost all the states, cities, resources and people, the second wave was much more severe than the previous one, and threatened even human survival. Anxiety, loss of life, stress, helplessness and chaos rose with the rise in Covid-19 cases, impacting all physically, economically and psychologically.
Curbing the Pandemic Outbreak
Learning from the struggles of 2020, we could foresee that the near future may not be what we or anyone expected. The sudden surge in the spread of the coronavirus cases followed by the turmoil caused by lack of beds, oxygen, medicines, vaccines, and the sweeping numbers of deaths, was something one could have never ever imagined. We panicked, flustered at times, but immediately took charge. The quick response system created by the centralized Response Team was implemented and validated at the 2 levels – Preventive Response and Rehabilitative Response.
Ensuring Safety by Preventive Care and Cure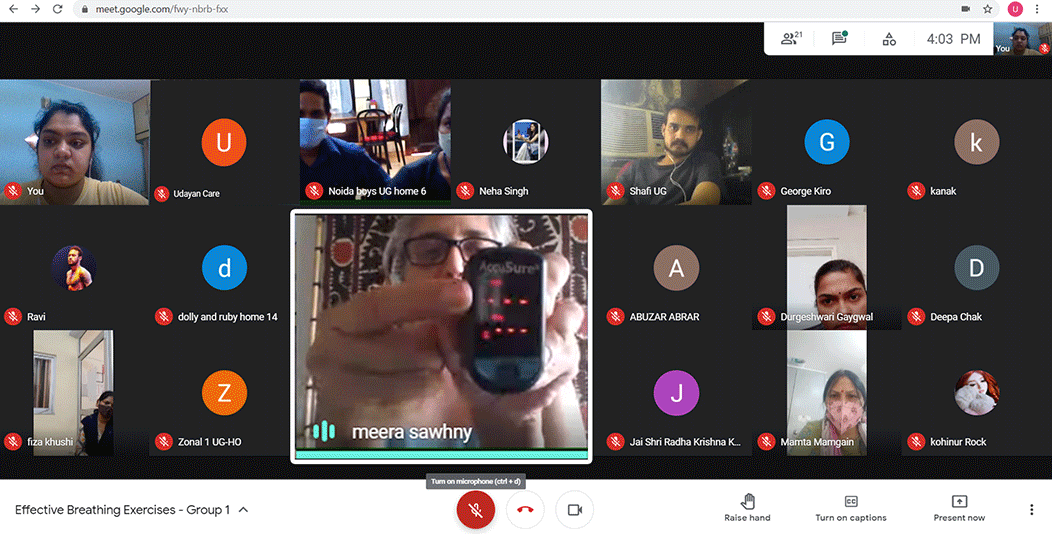 The first and foremost step taken was issuing immediate guidelines across all the Ghars, putting a complete halt to movement of the children and the residential staff once again. Visits to the Ghars, even by the non-residential staff members were suspended, like before. These measures included a clear protocol for thermal scanning, wearing masks, social distancing, sanitization of Ghars, washing and sanitizing grocery and other items brought inside the premises. Stocking up of ration and other essentials, immunity boosters, vitamins and medication too, was done to mitigate the risks. Protocol for serving meals, disposal and sanitization of the articles used by sick members were clearly laid down.
Despite the stringent precautionary measures in place, Covid-19 breached our defences and some of the Udayan Ghars got severely impacted. As the number of cases hiked alarmingly, the individual Ghar teams constantly juggled between the quarantine rooms (created at the time of the first wave itself) and normal rooms for the Covid positive and Covid negative children and staff. The virtual consultation with doctors, x-rays and screening wherever required, made the order of the day. In consultation with doctors, tools to record and analyse the vitals like temperature, oxygen level and other symptoms, were put in place. Equipment such as vaporizers, oxygen concentrators, oximeters etc., were made available to the children and the staff, as and when required. Fortunately, none of them needed hospitalization, at any stage.
We express our heartfelt gratitude to Ms. Meera Sawhny, Trustee, Udayan Care, who herself gave a tough fight to COVID-19 and steered the central COVID Response Team. We also extend our gratitude to all our staff, donors and well-wishers for their timely and invaluable support.
Lockdown 2.0: Lending a Helping Hand
As the 2nd wave of the pandemic wreaked havoc in the lives of all, USF sprang into action as lockdowns were implemented in different parts of the country. A survey was conducted to assess the situation at ground level, like in first wave, and expedite support to Shalini families.
A survey was conducted in the last week of April with a sample size of 3993 Shalinis across 21 chapters and it reflected that 22% of families were rendered jobless; almost 890 families across chapters.
A total number of 405 Shalinis were financially supported by USF under ERF Phase 2. Rs. 2,000/- each were transferred to them, to help them buy ration and other basic essentials. Additionally, ration kits were also distributed in Vadodara, Chennai and Pune, with support from other NGOs, foundations and partners.
The second survey is on, to identify and help more girls and their families.
Celebrating Rabindra Jayanti, Virtually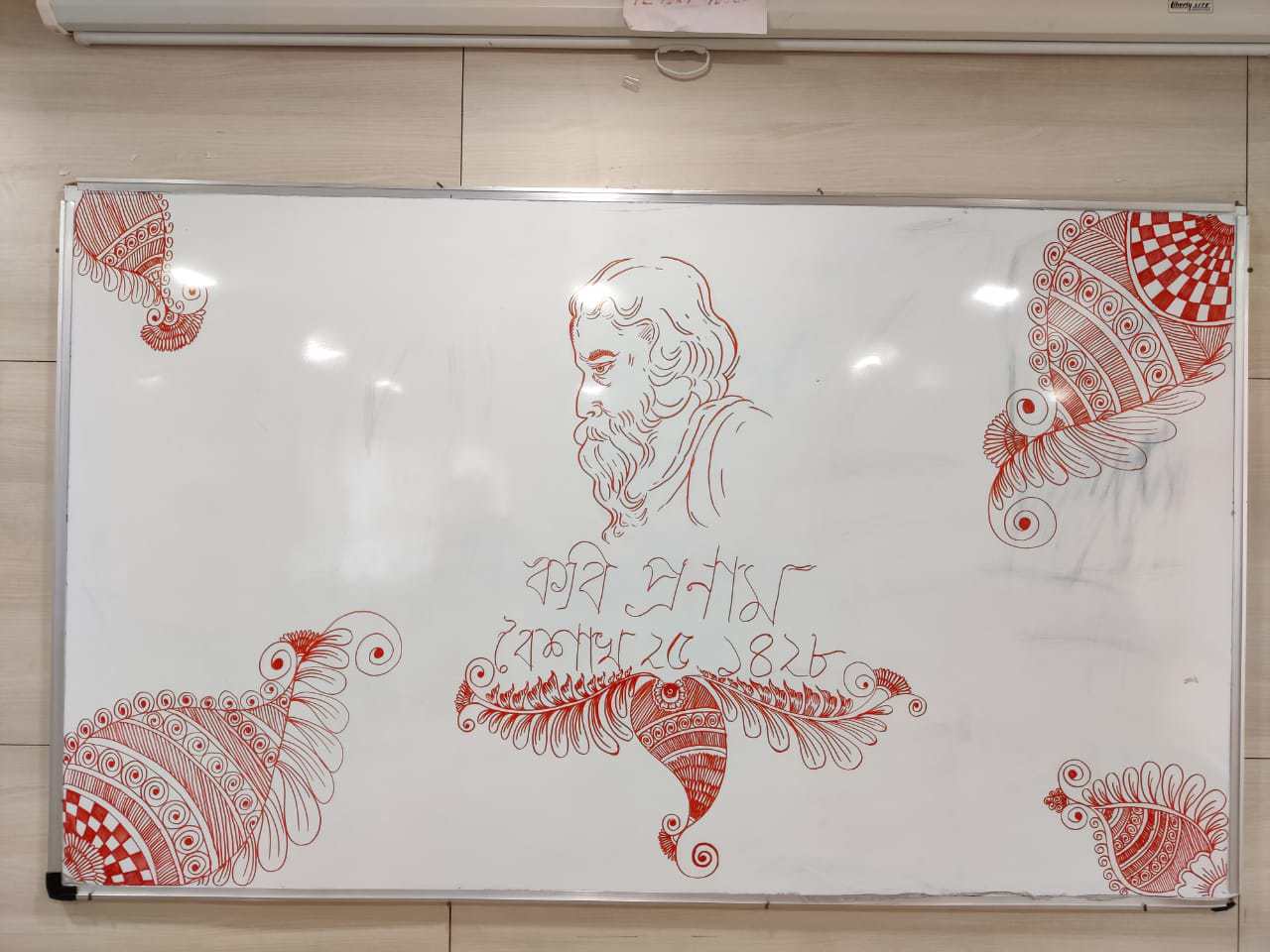 "Reveal yourself from the emptiness of the soul
Let life be victorious once more,
Let the wonder of the infinite be revealed through your creation …."
Keeping Gurudev's lines in heart, our Joint Convener, Mr. Parimal Ch. Das motivated our Shalinis to get involved in activities beyond academics, to develop individual personality. Gurudev Rabindranath Tagore's 160th Birth anniversary was observed virtually at Udayan Care, Kolkata, with much enthusiasm, fervour and aplomb. Our Shalinis paid rich tribute to Gurudev by dancing, singing, reciting poems from his repertoire, and presented the western influences on Rabindra Sangeet, in a special show – 'When East Meets West'.
Spreading our wings to Hyderabad- A new chapter of AFTERCARE OUTREACH PROGRAMME (AOP)
In continuation of our pursuit to provide an independent and dignified living to the Care Leavers of our country, we are happy to announce that the journey which started from North India has now reached South India. After having brought a positive change in the lives of 49 Care Leavers from Delhi and Vadodara, we intend to bring about a similar change in the lives of 14 Care Leavers from Hyderabad. We wish to thank our sponsors Pega Systems for their invaluable support and being a part of our organisation's vision.
5th World Congress on Resilience, Cameroon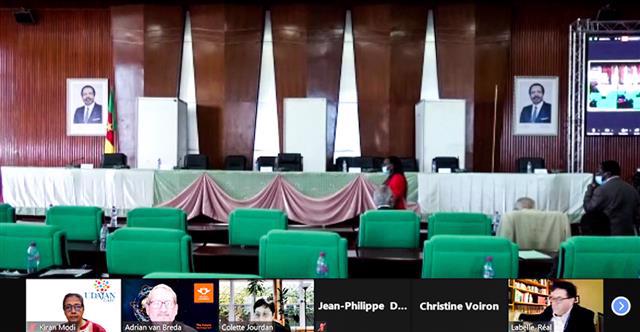 Dr. Kiran Modi, our Founder-Managing Trustee, was part of the prestigious online panel at the 5th World Congress on Resilience. She presented a research paper titled, " Trauma Informed Care and Resilience: Longitudinal Assessment of a Unique Alternative Residential Child Care Model". Udayan Care has been collaborating with Public Health Department of Duke University; to collect data on a range of mental and physical health constructs of children residing in Udayan Ghars; including issue of depression, anxiety, attachment, social relations, self-concept, ego-resiliency, trauma symptoms, parenting-style social role adjustment, and overall
life satisfaction.
"Importance of Vaccination" - Virtual Session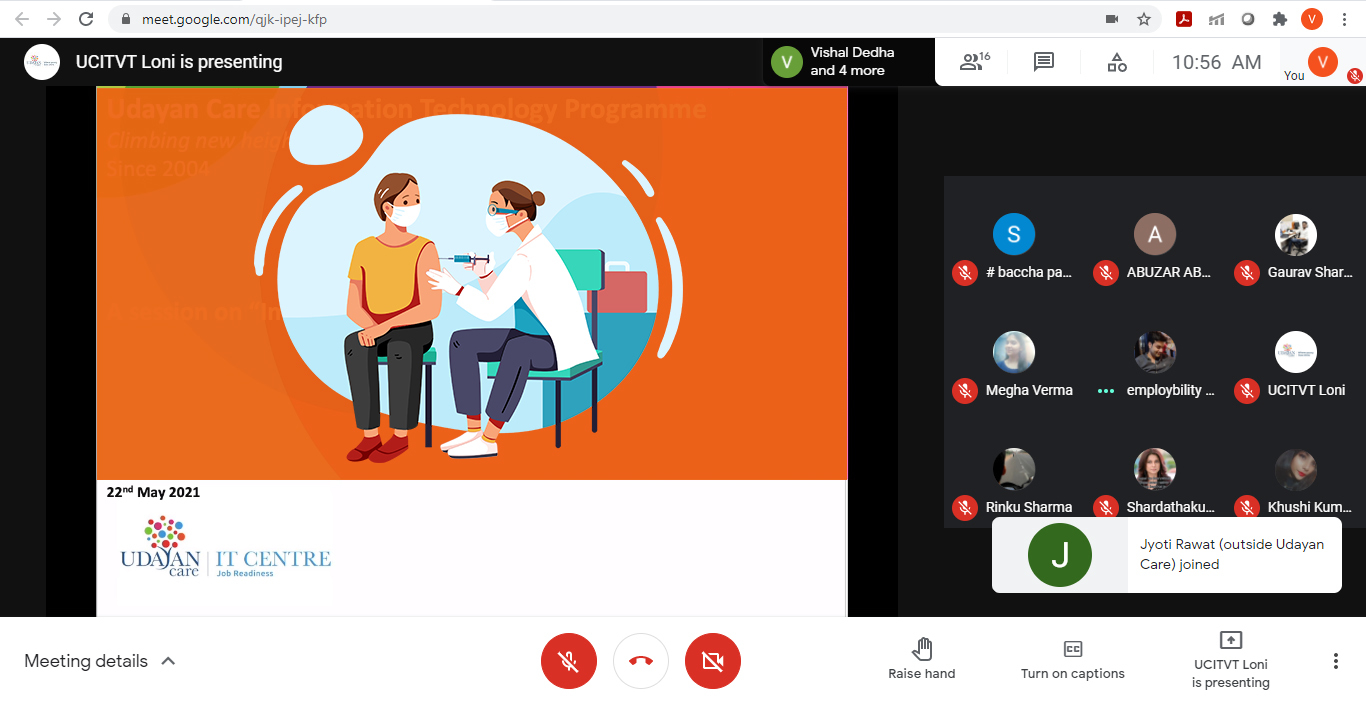 Udayan Care has always focused on the mental and physical wellbeing of its beneficiaries. While the whole nation is grappling with Covid-19, and looking for an effective solution to curb this pandemic, a large section of the population is still unaware of the importance of vaccination. We conducted several sessions, to bust myths about vaccination and explained the steps to get vaccination, for our beneficiaries in different programmes.
E-Session on Capacity Building - "Prevention of Sexual Harassment (POSH)"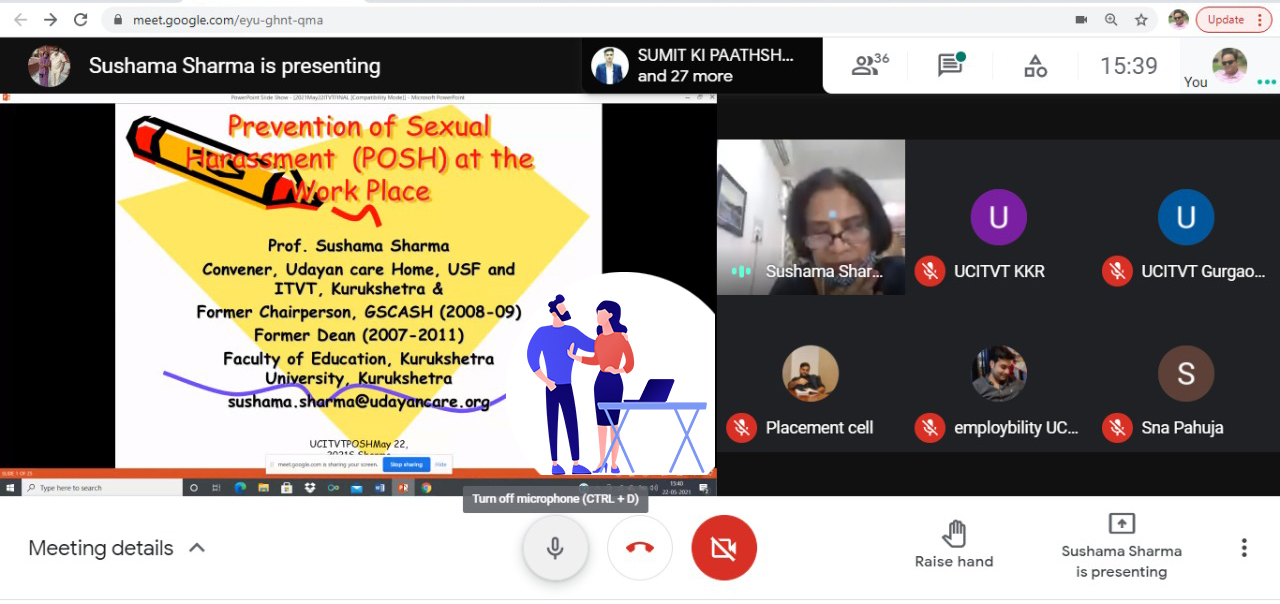 Prof. Sushama Sharma, Convener of Udayan Ghar, and USF Kurukshetra Chapter, associated since 2005, took a session on Prevention of Sexual Harassment (POSH) for Udayan Care IT Centre Programme staff, on 22nd May 2021, where 37 male and female staff virtually came on board and put forth their queries regarding the issue and how to keep their respective centers safe against sexual harassment.
Even though the impact of the second wave of Covid-19 has been a grievous one, we were able to sail through it, thanks to our well wishers, supporters and dedicated staff members. As an organization, we could not only accept and adapt to the new normal but could also function as a team with a vision to create a better space for the children and youth.
| | |