Greetings!

,

Globally, the war is on to fight COVID-19. It has impacted every aspect of life - health, economy, food security, housing, jobs, even life itself. Hugely infectious is COVID-19, but more infectious is the zeal to protect, persevere and preserve. Along with the Corona Warriors of all kinds, our members, volunteers, staff and above all, donors, have responded to the urgency so that no beneficiary in our programmes goes hungry, and are taken care of!

When the pandemic rendered the families of our UdayanShalini Fellows* bereft of their daily wages and food, Pooja Mehra, Advisory Board member and Founder of our Udayan Shalini Fellowship chapters in Mumbai and Thane along with her team, took their commitment to another level, sending groceries right to the doorstep of the Shalinis in areas locked out of help in Mumbai. Counselling, mobilizing donors and volunteers is her 24-hour passion now. Food for sustenance, food for education!

Read

Pooja's ongoing journey here.


Another warrior from our stable, Naveen Narayan, 25 years in lead HR roles, also the Founder-Convener of Udayan Shalini Fellowship Programme in Tamil Nadu, developed implementation plans on a war footing to deliver food, cash relief and medicines to our Shalinis in targeted areas in Chennai; even families nearby were not left untouched by his volunteers' efforts, poorest of the poor, transgenders, widows, elderly, each found succour and loving care! His donors span the globe and he writes of their support in gratitude.


Udayan Care Emergency Response Fund
Between the two of them, they ignited all our volunteers and staff, hugely supported by our donors, and our

Udayan Care Emergency Response Fund

has gradually started catering to more than 4500 Shalinis spread across 21 chapters in 13 states, and must expand to include our more
than 2000 beneficiaries across programmes, more impacted by COVID's economic fallout each day.

I also want to thank young YouTube sensation, Bhuvan Bam for his fundraiser on Facebook. His fans came forward from across the world to support our Shalinis families, and reinforced my belief in the heart of our millennials.

At a time when food has taken primacy over education, our
appeal
is to sustain and nourish them now and nurture
their education and livelihoods, too.
To simplify the endless COVID-19 advisories for frontline
workers in child care institutions issued by governments,
child protection bodies and even the judiciary, we developed
an advisory made easy, for care staff at children's homes.
Available in English and Hindi, our SOP for has found
followers all across India's child protection system.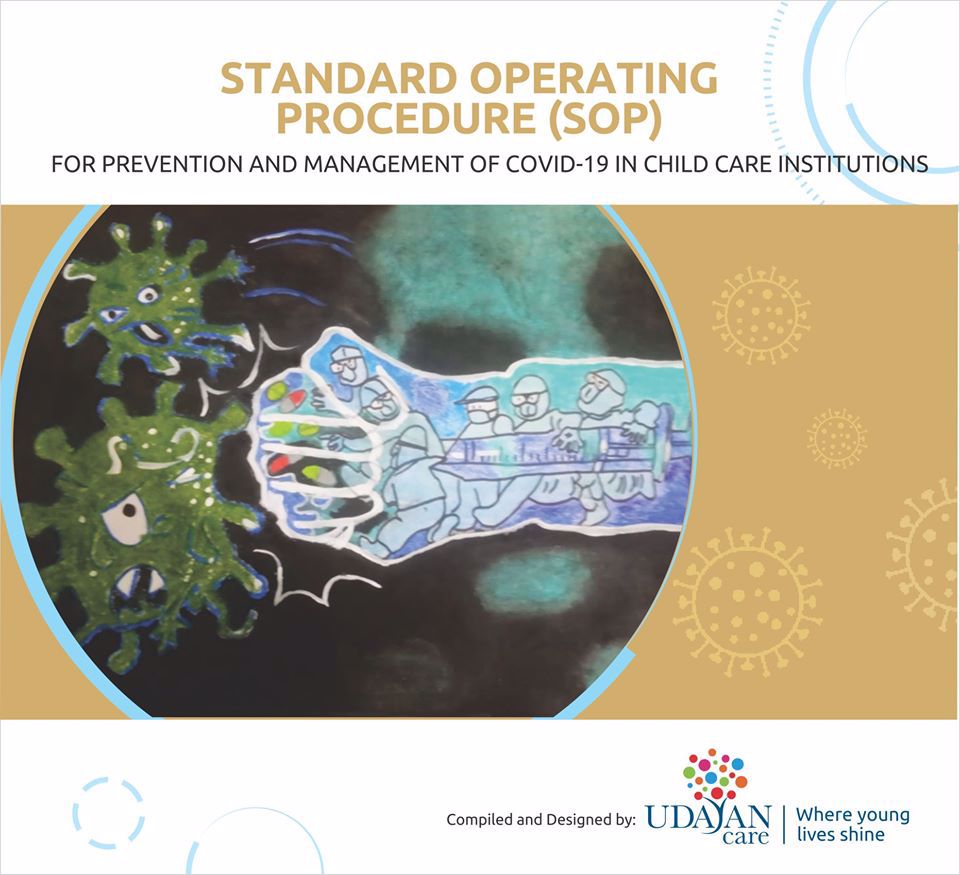 The 250 children and youth across our 17

Udayan Ghars

(children's homes) and Aftercare programme, I am happy

to share, are safe and engaged, in the constant care of our

efficient managerial staff, mentors and our incredible care

staff.Here's a peek into their "

Quarantime

" lives as they

keep their spirits high, relentlessly upskilling themselves




to cope with this unprecedented situation. Hats off to them!





Unfortunately, the new economic realities mean the opportunities we have given them are in danger of losing support from even the most committed donors.Some of our alumni are being laid off their jobs, their future is uncertain. The pandemic is upending their lives.


In all this, dear donors and volunteers across India and abroad, we need your relentless support! Time is now! Do reach out, donate and help us assure those in our care.
Dr Kiran Modi
Founder, Managing Trustee
| | |